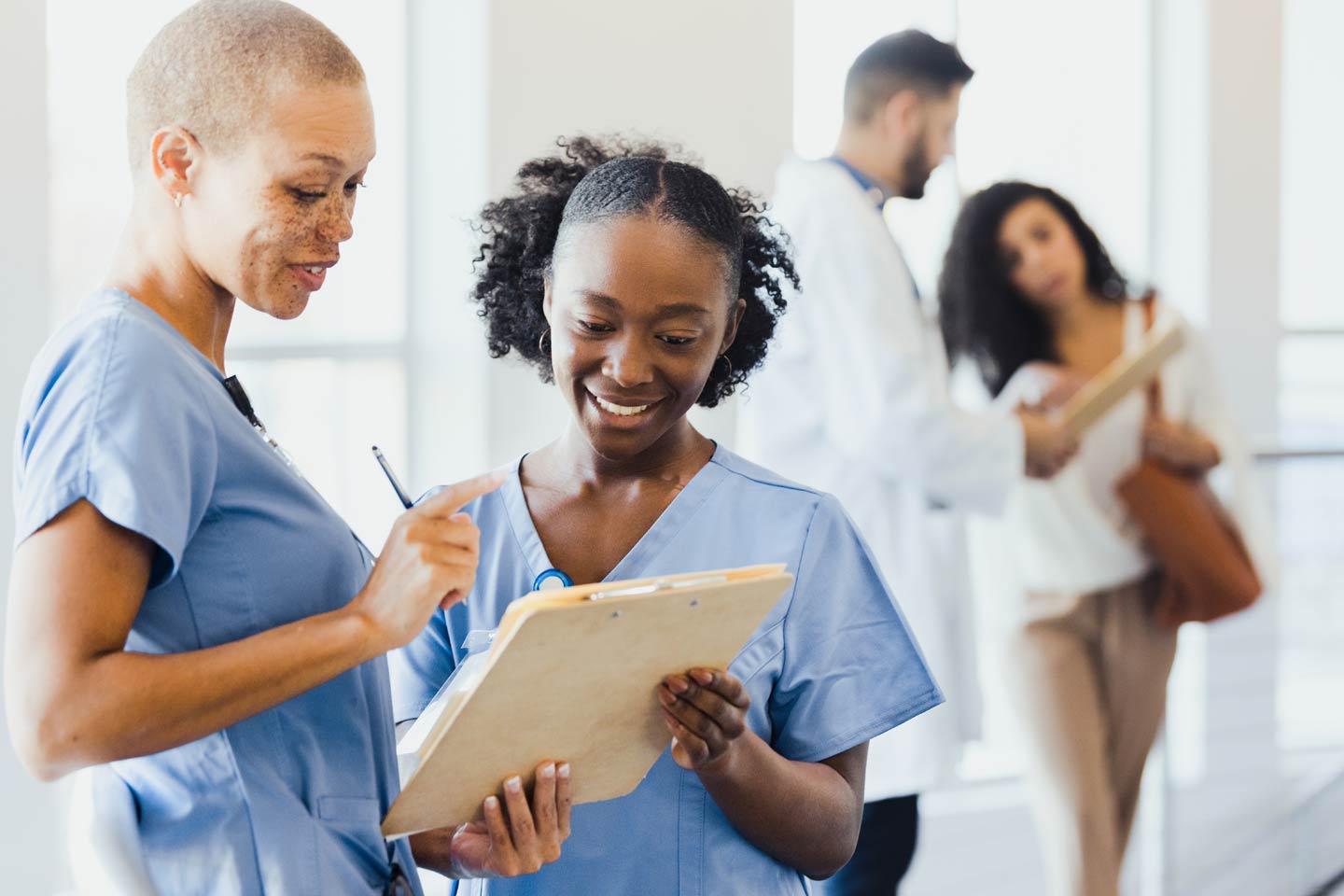 Charge nurses fill a unique role. As caretakers, supervisors, liaisons and point people, these professionals balance the responsibility found in managerial roles with the medical competencies of registered nurses (RNs).
Charge nurses shoulder a considerable amount of responsibility. In addition to caring for their patients, they also have to be aware of everything that's going on during their shifts. This includes coordinating communication between nurses, doctors and other administrators as well as managing tasks, assembling schedules and monitoring admissions and discharges. They're truly at the frontline of their ward during their shifts.
There are charge nurses in a variety of medical settings, ranging from hospitals and nursing homes to urgent care clinics and more specialized facilities. Regardless of the setting, charge nurses need to possess strong communication skills, the ability to be a leader and a wealth of clinical experience.
For those considering a career in this exciting field, there are important steps to take to get ready. Here is some useful information on what charge nurses do, and how to take steps to become a charge nurse:
What Does a Charge Nurse Do?
Also known as "lead" nurses or "unit supervisors," charge nurses are frontline managers on the nursing floor. The position itself is flexible; charge nurses may serve in temporary or permanent roles, depending on the needs of the facility.
The specific duties can vary depending on each unique role, but the charge nurse job description includes many of the same responsibilities. Based on the job description from Oroville Hospital in Oroville, California, a charge nurse's job may include some or all of the following:
Provide nursing care expected of a standard nurse, including patient assessment, administering medications and treatments, maintaining files and charts, and more
Oversee other nurses and mentor them when necessary
Create work schedules and assign patients to nursing staff
Serve as liaison among nurses, physicians, patients and families, management and other parties
Conduct performance evaluations and job interviews
Delegate tasks and coordinate patient care
Discipline nursing staff when necessary
Oversee patient admissions, discharges and transfers
Sign off on staffing paperwork including competency evaluations and staffing budgets
Other day-to-day duties may include monitoring staffing needs, providing regular reports, investigating patient complaints and assisting other nurses with more challenging patients. It is their responsibility to help maintain a safe environment for patient care, potentially including tasks such as monitoring and order medical supplies and ensuring compliance with policies, procedures and laws.
Charge nurses must generally possess excellent skills in communication, organization and leadership. They must also be competent in making quick decisions, evaluating the quality of patient care, resolving conflicts and anticipating problems before they arise. Charge nurses are hired as much for personal aptitudes (such as the willingness to solve problems) as they are for their medical expertise. They must demonstrate a great deal of ambition, professionalism and awareness of the larger picture at all times.
How to Become a Charge Nurse
Charge nurses have to have certain characteristics to succeed, but they also must possess certain credentials. All charge nurses must be licensed RNs, but beyond that, they also require a significant background in their field (usually a minimum of three years of experience).
Diversify Work Experience
In addition to several years of experience in their field, it's also important for aspiring charge nurses to gain exposure to other areas of the work. This includes demonstrating a willingness to learn from others to develop skills ranging from working with the families of patients to developing a familiarity with scheduling and other administrative duties.
Charge nurses want to provide direction and guidance to other staff members, and they earn their positions largely due to a combination of their job history, personality, ambition and previous work performance. They need to display a propensity for leadership, an eagerness to take on additional roles and a desire to learn about every aspect of the job.
They also need to demonstrate exceptional communication and organizational skills — both of which will prove to be useful once they've become charge nurses. Above all else, they need to convey that they possess impeccable critical thinking skills in order to perform all the duties of the job.
Educational Background
Factors such as work experience and personality are important, but aspiring charge nurses should also consider pursuing extra credentials to gain an edge in the hiring process. Earning a Bachelor of Science in Nursing (BSN) or a Master of Science in Nursing (MSN) signifies to employers how much prospective charge nurses value furthering their education and understanding of the healthcare field.
While not necessarily a requirement, it is highly recommended that anybody who wants to become a charge nurse should have at least a BSN degree. Nurses with a BSN have a strong foundation in patient care, clinical judgment, physical assessment and leadership, and have developed skills that may set them apart from the field. A BSN is a great entry point for nurses who one day hope to advance into roles such as charge nurse or nurse leader.
An MSN is a more intensive program and is a requirement for anybody who wants to pursue leadership and teaching positions in nursing. Compared to a BSN, the curriculum focuses more on navigating health systems, managing quality improvement and fine-tuning leadership skills. An MSN program also provides opportunities for specializations such as neonatal nurse practitioners or nurse anesthetists.
The decision to make the jump from a BSN to MSN depends on each individual person's career goals. If becoming a charge nurse is a stop on the journey to teaching or administration, it might make sense for them to pursue a master's degree once they've gained experience as a charge nurse and are looking to take the next step.
Charge Nurse vs. Nurse Manager
Although charge nurses are leaders, it's important to distinguish the difference between what they do and the role of a nurse manager. When looking at a charge nurse vs. a nurse manager, the biggest difference that becomes immediately apparent is that nurse managers typically do not interact with patients. They are squarely focused on acting as a liaison between their units and upper management and are more focused on managerial roles and communicating across the department as a whole.
Charge nurses have a narrower focus. They are in charge of their specific shifts and still are patient-facing. Put another way, becoming a charge nurse is considered to be the first step on the path to becoming a nurse manager, and it's also preferable to healthcare workers who would like to maintain their patient-facing duties.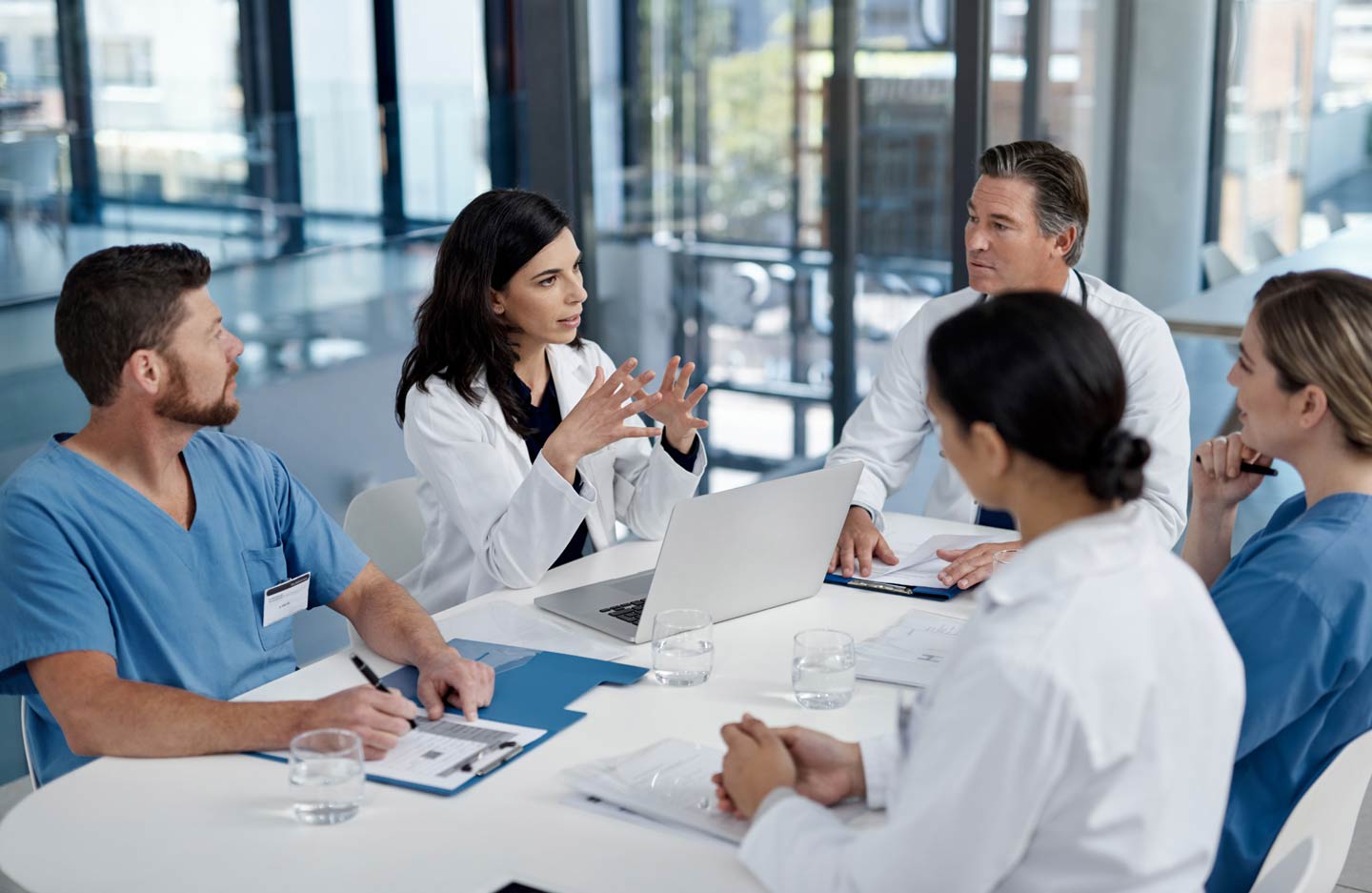 Traits of Charge Nurse
Charge nurses possess the traits that all nurses do: they're compassionate, caring, cool under pressure and have exceptional problem-solving skills. However, there are several characteristics that are essential for those considering making the leap to become a charge nurse. Here's a closer look:
Organization: Above all else, charge nurses have to be organized. Not only are they tasked with ensuring that the nurses working their shifts are in the right place at the right time, they are also responsible for ensuring everyone has access to the right supplies and equipment, according to the blog EveryNurse.com. They need to be able to have a long-term, big-picture vision to maintain this level of organization.
Compassionate: Charge nurses have to have an innate sense of altruism in order to succeed. More specifically, they need to be comfortable acting as role models for other nurses, offering to mentor and teach them, even assisting with more difficult or challenging tasks and patients.
Communication: In addition to being compassionate and organized, charge nurses need to be good communicators. They need to know how to talk to administrators and upper management on behalf of their nurses, and they also need to be adept at teaching those under their supervision how to complete tasks.
Flexible: Charge nurses need to have flexibility. From scheduling changes to shifts in patient care, it's crucial that charge nurses are able to change course at a moment's notice without skipping a beat.
Empathetic: Charge nurses have to have a great deal of empathy to be successful in their role. They have to be patient with both patients and their coworkers listen to concerns from both. After all, they're not just delivering patient care but they're also helping lead the next generation of nurses.
The Advantage of Becoming a Charge Nurse
Taking on more responsibility as a charge nurse certainly presents its fair share of challenges. But with the added responsibility comes a number of advantages that make the charge nurse role one to aspire to.
Change of pace: Becoming a charge nurse will add some variety to the day-to-day duties of most RNs. Not only will it open their eyes to the more administrative side of things, but it will also provide them with the opportunity to be more familiar with each nurse under their charge as well as their patients.
A different perspective: Charge nurses still are involved with patient care, but they will likely come at it from a different perspective. They experience the administrative side of patient care, from staffing and planning to assess the right resources.
Gain leadership experience: It's hard to develop as a leader. There are rare opportunities to put leadership skills into practice, but becoming a charge nurse is among the most rewarding and challenging. Not only can charge nurses sharpen their leadership skills, but by raising their hands and taking on the challenge, they are positioning themselves for future advancement.
A good career move: In addition to laying the groundwork for more career advancement (e.g. becoming a nurse manager), charge nurses tend to earn more than RNs under their direction.
The Salary Difference
According to PayScale, the median salary of charge nurses is $68,911 annually. However, becoming a charge nurse may just be the first step toward career advancements, as the role can also be a stepping-stone for additional study and more advanced positions of leadership. After earning an advanced degree, such as an MSN, some future job titles may include:
Nursing Director ($90,712 median salary)
Advanced Practice Registered Nurse ($91,099 median salary)
Chief Nursing Officer ($123,702 median salary)
The role of a charge nurse is indeed complex. For those with an interest in becoming an exceptional leader within the nursing field, the position can be a perfect fit.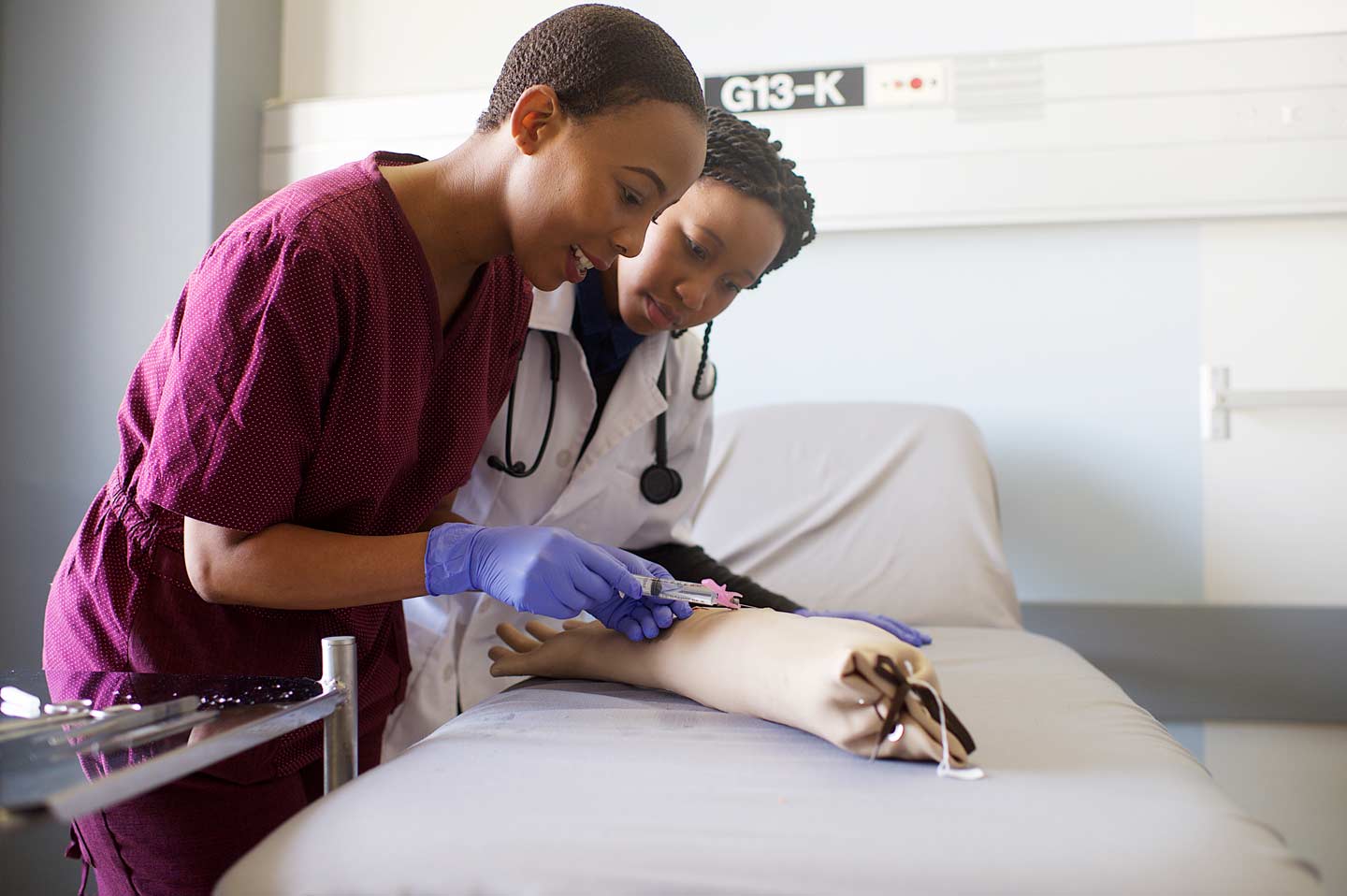 Your Nursing Leadership Future
Nursing has been called "the finest art," and nowhere is that illustrated better than in the profession's requirements for management. For those seeking to advance their nursing career, the online RN-to-BSN program at Carlow University can train them in a practical curriculum designed to help them succeed.
Created with working professionals in mind, the CCNE-Accredited program can be completed in as little as 11 months, and thanks to its online format, students can fit courses around a schedule that works best for them.
Carlow University's RN-to-BSN online program allows students to immerse themselves in material that will help position them to secure roles as charge nurses and beyond.
Learn more about the online RN-to-BSN program at Carlow.
Recommended Articles
View All