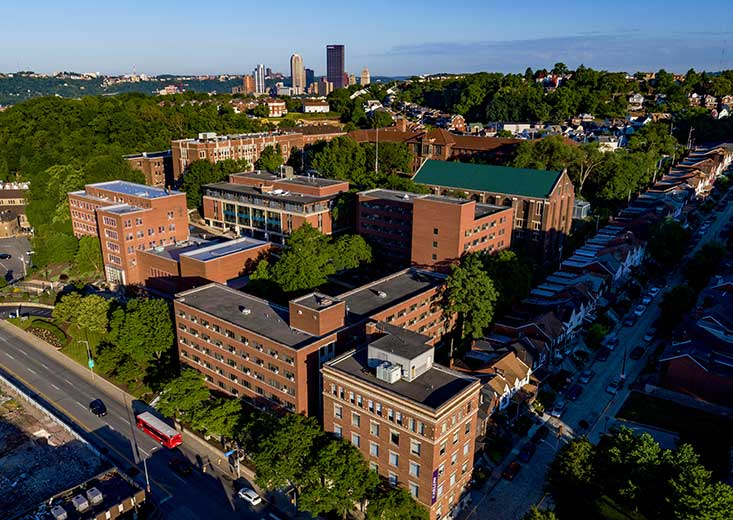 Transformational Educational Opportunities
Carlow University is a private, liberal arts university in Pittsburgh, PA. Offering small classes, on-site and online programs and generous financial aid, we provide an exceptional education within a compassionate community rooted in the heritage of the Sisters of Mercy. Our ethics-based, flexible online programs prepare you to lead effectively in your chosen profession and promote a just and merciful world.
"Carlow University is committed to the intellectual growth, personal development, and professional success of its students. Carlow not only seeks to educate its students – to teach them new skills, new methods, and new ways of thinking about the world – but also to cultivate in them a lifelong love of learning. Carlow students are encouraged to embrace the University's central values of mercy, hospitality, service, discovery, and the respect for all of creation."

– Howard A. Stern, PhD
Professor & MBA Program Chair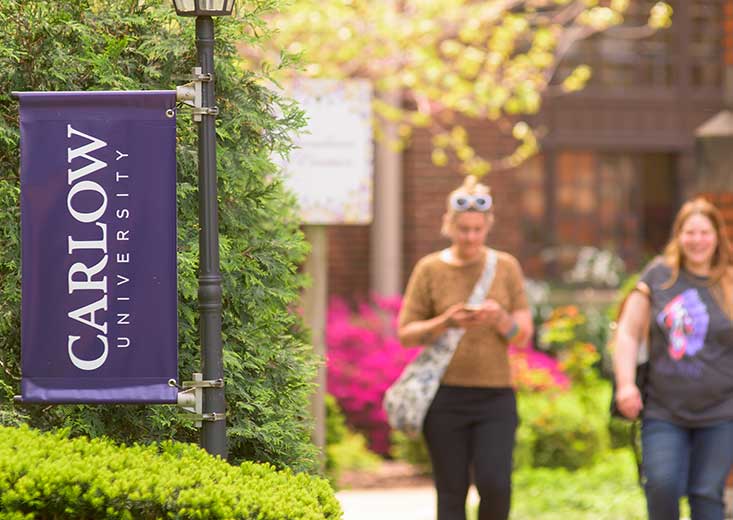 Why Choose Carlow University?
Carlow believes in education and growth inside and outside of the classroom. We encourage you to develop skills in judgment, leadership, analysis, decision-making and communication. The transformational learning experiences and diverse community at Carlow help you realize your full potential while becoming a career-ready, compassionate professional.
Fully invested faculty work with you to help achieve success and maintain a balance between work and school responsibilities. The online experience at Carlow is one of inclusion, flexibility and understanding.
Request More Information
We'd love to hear from you. Fill out the form, and we'll be in touch shortly to learn more about your goals and how we can help.
All fields required
Accreditation
Our institution is accredited by the Middle States Commission on Higher Education (MSCHE).
Our nursing programs are accredited by the Commission on Collegiate Nursing Education (CCNE).
Our social work programs are accredited by the Council on Social Work Education (CSWE).
Our online business programs have been awarded the status of Candidate for Accreditation by the International Accreditation Council for Business Education (IACBE).
Recognition
Fast Facts
Founded in 1929 by the Sisters of Mercy
A private, nonprofit university
A proud Yellow Ribbon School
Multiple start dates each year
100 percent online programs
Scholarship opportunities
Multiple corporate partnerships
Our Mission
Carlow University, rooted in its Catholic identity and embodying the heritage and values of the Sisters of Mercy, offers transformational educational opportunities for a diverse community of learners and empowers them to excel in their chosen work as compassionate, responsible leaders in the creation of a just and merciful world.
Our Vision
Carlow University will be a preeminent, innovative, Catholic university, renowned for providing transformational learning experiences in which students realize their full potential and become career-ready ethical leaders committed to a just and merciful world.
Our Values
The identifying value of Carlow University is Mercy, encompassing all that we are and do as a university. Our other values expand our understanding of the power of Mercy to change the world.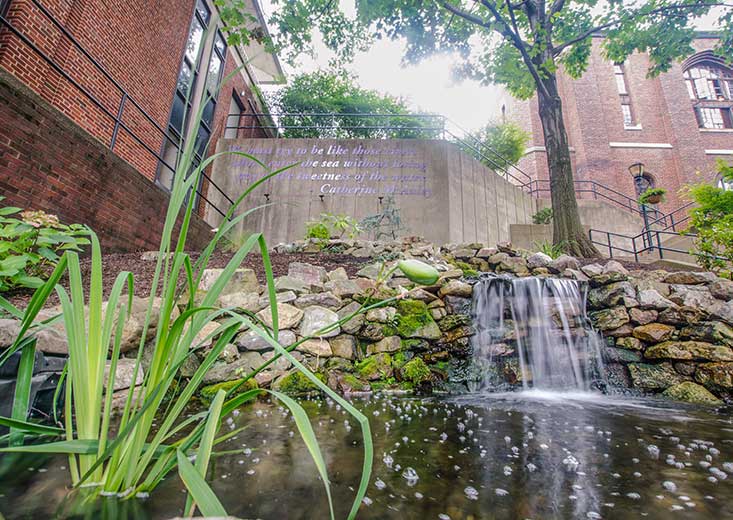 Our History
In 1843, the Sisters of Mercy arrived in Pittsburgh from Carlow, Ireland, with a mission to serve the poor, the sick and the uneducated. On September 24, 1929, after establishing numerous schools, an orphanage and the Mercy Hospital of Pittsburgh, the sisters founded Carlow University under the name of Mount Mercy College. In 1969, Mount Mercy College was renamed Carlow College.
In 2004, in recognition of the outstanding faculty and commitment to innovative, diverse and competitive programs on both the undergraduate and graduate level, Carlow was granted university status.