Online MBA in Fraud and Forensics
Protect Your Organization from Costly Fraud
Fraud can cause severe damage to an organization's reputation and bottom line. Recovering can be expensive and time-consuming. In today's digital and global market, stopping fraud must be a priority in business. You'll be prepared to examine financial documents to protect against it as a fraud and forensics professional.
Learn More Today
Complete the form to learn more about this program.
Duration

2 years

Cost per Credit

$675

Credit Hours

36
Program Benefits
IACBE-Accredited
CFE Exam Preparation
100% Online
Diverse Career Opportunities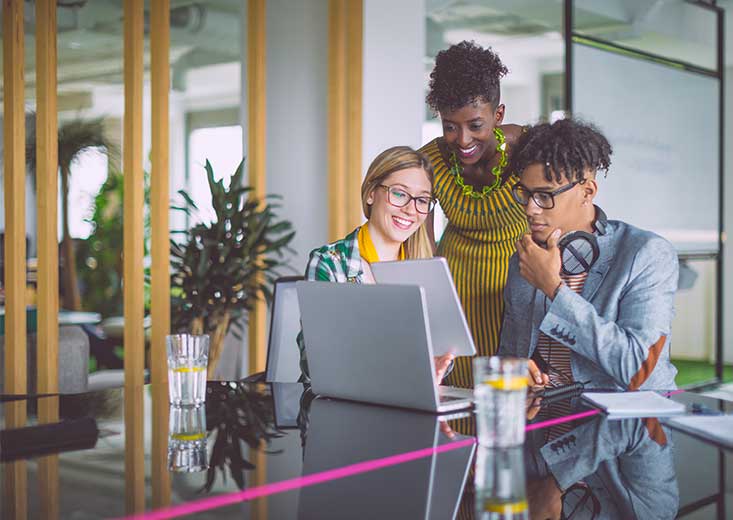 Create Ethical Business Environments
Fraud detection and prevention are pressing issues for businesses, making professionals who can help prevent and investigate fraud in high demand. This forensic accounting degree prepares you to lead in this growing and dynamic field.
After completing our engaging coursework and graduating with a master's in forensic accounting, you'll possess the skills needed to examine financial documents and be prepared to sit for the national Certified Fraud Examiners exam.
The MBA in Fraud & Forensics program is also available on campus.
Career Outlook: Pursue an In-Demand Profession
The career outlook for people who specialize with a forensic accounting degree is strong. Employment of financial examiners is expected to grow 7 percent between 2019 and 2029, creating almost 5,000 new jobs.1 This is just one profession those with a fraud and forensics concentration can pursue.
Fraud Prevention Manager:
$92,909/year2
Fraud prevention managers oversee fraud detection and prevention for an organization. They work to minimize risk and put prevention measures in place to protect a company.
Financial Examiner:
$81,090/year3
Financial examiners ensure an organization complies with laws that pertain to financial transactions. They assess risk and monitor financial conditions.
Other titles you may qualify for:
Forensic accountant
Financial investigator
Financial services professional
Prevention analyst
Forensic audit expert
Fraud examiner
Explore MBA Careers
Curriculum: The Skills You Need to Lead in Fraud and Forensics
Our engaging classes in the forensic accounting degree program prepare you to be a leader in fraud prevention and investigation. Coursework includes business writing, IT management and legal elements of fraud.
Course Spotlight: MFF 711 White-Collar Crime
Take a deep dive into white-collar crime and its impact on organizations and the economy. Explore the various types of fraud and the pressure that influences why white-collar crimes are committed.
View Curriculum
Course Spotlight: MFF 713 Fraud Prevention and Ethics
Discuss processes that influence individual and organizational fraud issues. Study fraudulent behaviors and tools for preventing them as well as how to establish ethical corporate cultures.
Available Business Concentrations
In Carlow's MBA program, we offer four other in-demand specializations. Explore them below.
MBA: Project Management
Become a leader in project management with an online MBA in Project Management and graduate prepared to sit for the PMP certification exam.
MBA: Healthcare Management
Help deliver quality healthcare through business expertise with an online MBA in Healthcare Management and graduate in as few as 15 months.
MBA: Human Resources Management
Positively impact your workplace with an online MBA in Human Resources Management and graduate prepared to sit for the national SHRM exam.
MBA: Leadership and Management
Prepare to be a well-rounded and effective leader with an online MBA in Leadership and Management and graduate in as few as 15 months.
Frequently Asked Questions
Explore our frequently asked questions for in-depth answers. If you don't find what you're looking for, reach out to us.
The program can be completed in as few as 15 months.
Yes. Carlow's online MBA programs and dual degree options are accredited by the International Accreditation Council for Business Education (IACBE).
Submit an online application, resume, official transcripts, personal statement and letters of recommendation. Find out more about applying to Carlow's MBA program.
Twelve courses are required to complete the program.
Depending on the specialization you choose, you can pursue a variety of in-demand careers in project management, healthcare management, fraud and forensics, leadership and management and human resources. Explore career options.
Visit our FAQ page