Online BA in Psychology Degree
Gain Dynamic, In-Demand Skills with an Online Psychology Degree
Pursue an impactful career with Carlow University's online Bachelor of Arts in Psychology program. Our degree provides a broad-based education that can lead to a variety of career paths as well as prepare you for graduate programs.
Learn More Today
Complete the form to learn more about this program.
Duration

4 years

Cost per Credit

$495

Credit Hours

120
Program Benefits
Broad-Based Psychology Curriculum
Diverse Elective Offering
Accelerated Graduate Track Options Available
Generous Transfer Credit Policy
100% Online
Seek Career Opportunities or Graduate Study with Carlow
An online psychology degree opens many doors. We accept up to 90 transfer credits, meaning you could graduate from Carlow in as few as 30 credit hours ready to launch an impactful career or pursue further study. All of our students complete psychology GRE prep in their final year.
To fast-track your education, you can take up to 12 credits of graduate-level coursework at the bachelor's-level tuition rate to apply to our programs in psychology and fraud and forensics.
The job opportunities with a BA in Psychology are vast. Our students have become case managers, psychology technicians or pursued careers in industries outside of psychology, such as business. Our caring and experienced faculty are ready to help find the right fit for you. Graduate in as little as one year with applicable, broad-based psychology knowledge, along with communication, critical thinking and reasoning skills.
The BA in Psychology program is also available on campus.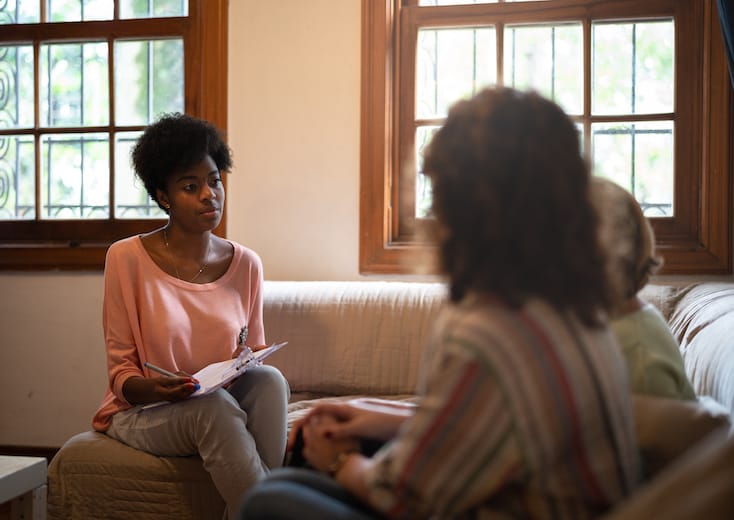 Curriculum
In our BA in Psychology program, you'll benefit from an interactive online classroom environment and caring faculty. Our small class sizes give you the opportunity to receive personalized attention as you explore all that you can do with an online psychology degree through our robust curriculum.
Explore Curriculum
Think critically
Display information and scientific literacy
Possess scientific reasoning, statistics, and research skills
Communicate and write clearly
Gain social awareness
Understand the multitude of influences on behavior
The employment of social and community managers is expected to grow 12 percent between 2021 and 2031, resulting in 20,400 new jobs.1 Carlow graduates will be prepared to meet the expanding needs in this field and other high-growth areas.
Explore Careers
Admissions Requirements
To apply for the online psychology degree program at Carlow, you'll need:
Learn More
Tuition Details
The online BA in Psychology at Carlow consists of 120 credit hours, with the option to transfer up to 90 credit hours, and costs $495 per credit hour for adult learners.
Our team is committed to making your education affordable. We're here to provide any help you need as you pursue your bachelor's degree in our program.
View Tuition Details
Our responsive faculty and supportive community care deeply for students and work hard to help you meet your goals. With the assistance of a dedicated program-level faculty adviser, you'll prepare to launch your career in psychology.
Meet Our Faculty
When you join the Carlow family, you get an experienced and compassionate team dedicated to your personal and professional growth. Online learning at Carlow offers the flexibility you need while connecting you to a vibrant, close-knit and supportive community of instructors and learners.
Discover Carlow Online
We understand that pursuing higher education is an investment. Carlow's staff is always available to answer questions and connect you to resources for loans, grants, scholarships and employer benefits.
Find Out More
Frequently Asked Questions
Explore our frequently asked questions for in-depth answers. If you don't find what you're looking for, reach out to us.
Yes. Up to 90 transfer credits are accepted with program director approval.
Yes. The program can be completed in a part-time or full-time format, depending on your needs.
At Carlow, we offer traditional undergraduate scholarships as well as tuition discounts and reimbursement for adult undergraduate students. There are other scholarships offered by outside organizations for which students can also apply. Speak to an admissions counselor about scholarship opportunities.
While not required, students are encouraged and have the flexibility to explore internship opportunities where they can work in the field to explore different psychology avenues. Students also have the opportunity to collaborate with faculty on scholarly research projects.
Visit our FAQ page