Online Master's in Forensic Accounting & Fraud Investigation
Accelerate Your Fraud Investigation Career in Carlow's Top-Ranked Program
Acquire in-demand, up-to-date skills in Carlow University's IACBE-accredited online Master of Science in Fraud and Forensics. One of the first of its kind in the nation, the program is consistently ranked as one of the top forensic accounting programs.
Learn More Today
Complete the form to learn more about this program.
Duration

14 months

Cost per Credit

$800

Credit Hours

30
Program Benefits
IACBE-Accredited
No GRE/GMAT Required
CFE Exam Preparation
Earn 150 Hours Towards CPA Exam
Accelerated, 100% Online Format
Prepare for Lucrative Roles with a Forensic Accounting Degree
Through Carlow's flexible online master's in forensic accounting, you'll advance your accounting and auditing skills, as well as gain the ability to evaluate risk, conduct internal and external fraud investigations, write internal and external policies and procedures, examine financial statements and use technology tools for data analysis of financial statements and evidence. Additionally, our optional Cyber Threat Research and Analytics track readies learners to evaluate and investigate digital financial threats.
In our program, you'll learn from leaders in the field who bring expert, real-world experience to the classroom. Carlow has anti-fraud educational partnerships with the Association of Certified Fraud Examiners (ACFE) and the National Cyber Forensics Training Alliance (NCFTA). Our team of experienced and accessible instructors will help you make the most of opportunities in the program by learning your goals and giving you the personalized attention you need to succeed.
Alumni of the forensic accounting degree program consistently rank as the highest earning graduates of Carlow University.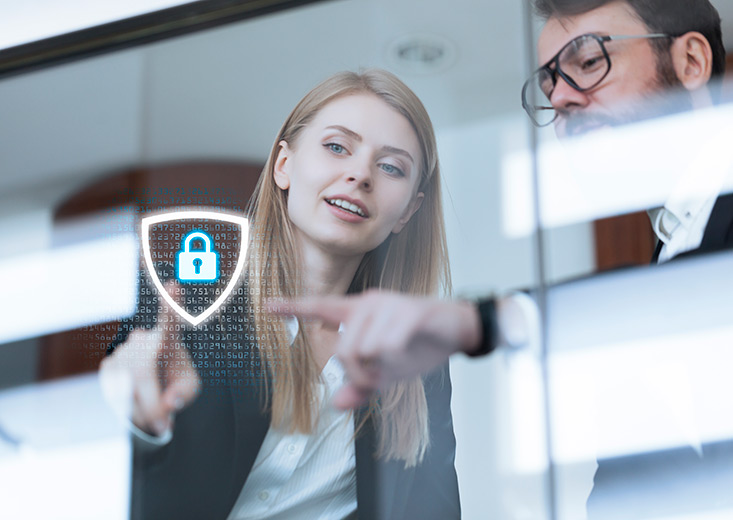 Curriculum
The master's in fraud and forensic coursework provides a broad-based curriculum that prepares you with a wide range of skills beyond accounting. Consisting of 10 core courses totaling 30 credit hours, the program follows a cohort model and focuses on white-collar crime, fraud prevention, cybercrime, fraud investigation, and the criminological and psychological motives of fraud.
The optional Cyber Threat Research and Analytics track adds just two courses totaling six credit hours and readies you to evaluate and investigate digital financial threats.
Explore Curriculum
Understand the ways in which financial crimes can be prevented within private and public sectors.
Detect and investigate financial, cyber and white collar crimes.
Analyze ways in which financial crimes can be addressed and remediated through the legal system.
Demonstrate analytical and communication skills to increase consultative expertise in the fields of financial and cyber crimes.
The demand for individuals with forensic accounting expertise leads to lucrative salaries. MS in Fraud and Forensics alumni consistently rank as the highest earning graduates of Carlow University. Pursuing a Cyber Threat Research and Analytics track in our program can further set you apart.
Explore Careers
Admissions Requirements
To apply for the master's in forensic accounting program, you'll need:
A completed online application.
A bachelor's degree from an accredited institution.
A minimum GPA of 3.0 or higher.
Official copies of all undergraduate and graduate transcripts.
A personal essay describing academic objectives.
A current résumé or curriculum vitae (CV).
Learn More
Tuition Details
The forensic accounting degree at Carlow University consists of 30 credit hours and costs $800 per credit hour. The optional Cyber Threat Research and Analytics track adds six hours.
Carlow is committed to helping make your education affordable. Our team is here to provide any assistance you need as you pursue your master's degree in our program.
View Tuition Details
Our responsive faculty and supportive community care deeply for students and work hard to help you meet your goals. With the assistance of a dedicated program-level faculty adviser, you'll prepare to grow your career in forensic accounting.
Meet Our Faculty
When you join the Carlow family, you get an experienced and compassionate team dedicated to your personal and professional growth. Online learning at Carlow offers the flexibility you need while connecting you to a vibrant, close-knit and supportive community of instructors and learners.
Discover Carlow Online
We understand that pursuing higher education is an investment. Carlow's staff is always available to answer questions and connect you to resources for loans, grants, scholarships and employer benefits.
Find Out More
Frequently Asked Questions
Explore our frequently asked questions for in-depth answers. If you don't find what you're looking for, reach out to us.
There is a $16 per credit university fee.
Yes. The program can be completed in a part-time or full-time format, depending on your needs.
Yes. You will complete the program in a cohort, which fosters a collaborative opportunity with fellow students and faculty.
Yes. We accept up to six transfer credits with program director approval.
No. The program is offered entirely online.
Visit our FAQ page