Online BS in Accounting Degree
Earn Your Online Accounting Degree From Carlow
Learn More Today
Complete the form to learn more about this program.
Duration

1–4 Years

Cost per Credit

$495

Credit Hours

120
Program Benefits
Scholarships available for online accounting program students
Transfer up to 90 credits and graduate in as little as one year
Accounting Consortium affiliation provides an avenue for internship placement
A Bachelor of Science in Accounting Online Degree Opens Doors
Gain in-demand accounting, finance and business management skills in Carlow University's Bachelor of Science in Accounting online program. Our AICPA-aligned curriculum and information technology focus means you'll graduate prepared to take your career to the next level.
We accept up to 90 transfer credits, allowing some students to graduate in as little as one year. Through our 4+1 option, you can apply nine credits from the bachelor's program to a Carlow MBA or master's in fraud and forensics. Double majoring or receiving a minor is also simple in our bachelor's in accounting program. Graduate prepared to sit for the CPA exam and pursue a career in accounting, auditing, business management or finance.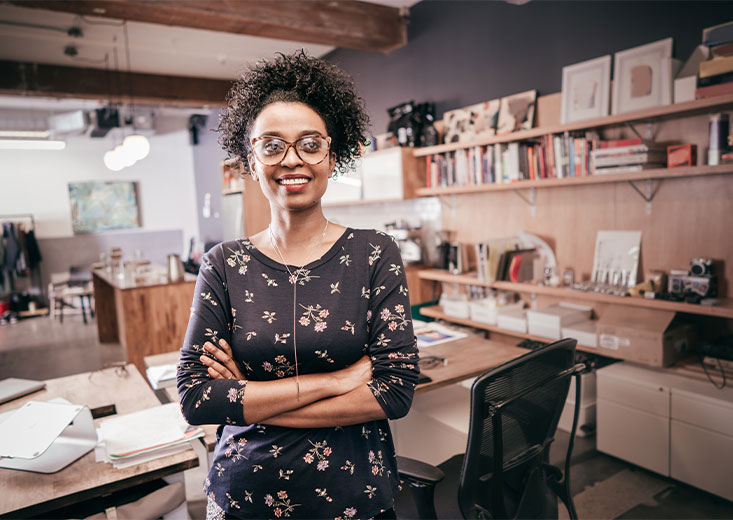 Use Your Accounting and Business Skills to Build a Successful Career
When you graduate from our online accounting program, you'll be prepared for the workplace with skills in accounting, finance, business management and information technology. Flexible coursework allows you to pursue a double major to further focus your business skills. Our graduates choose careers as accountants, auditors, business managers and finance managers at large firms and major corporations.
Explore Careers
Curriculum
Well-Rounded, Forward-Thinking Coursework
When you get your accounting degree online, you'll benefit from an interactive online classroom environment and caring faculty. Our hands-on approach, AICPA-aligned curriculum and information technology focus prepare you for a successful business career.
ACC 205 Accounting Information Systems
ACC 307 Managerial Cost Accounting
ACC 407 Auditing
ACC 413 Business Ethics and Social Responsibility
View Complete Curriculum
Admissions Details
Apply to the Bachelor of Science in Accounting Online Program
Transfer up to 90 credits
Three start dates per year
It's always a good time to apply to Carlow's bachelor's in accounting online program. To start, you'll need your official transcripts and a completed online application.
View Our Application Process
Tuition & Aid
Discover Your Options for Financing Your Degree
We understand that pursuing higher education is an investment. Carlow's staff is always available to answer questions and connect you to resources for loans, grants, scholarships and employer benefits.
Find Out More
What You'll Learn
Through the AICPA-aligned curriculum, you'll graduate from the accounting degree program fully prepared to sit for the CPA exam and make an impact in a variety of organizations.
Program Outcomes
Utilize basic business terminology, principles and theories
Demonstrate professional oral and written communication skills
Integrate core competency knowledge to inform business decisions
Demonstrate global/intercultural fluency in a collaborative environment
Analyze qualitative and quantitative data in decision-making processes
Apply Mercy core values
Demonstrate proficiency in financial information according to GAAP
Faculty Spotlight
Chenchen Huang, Ph.D., Program Director and Full-Time Faculty
Dr. Huang has strong credentials with his academic training (MBA degree, Ph.D. and postdoctoral training) and excellence in teaching and research.
Learn From Industry-Experienced Faculty
Our responsive faculty and supportive community care deeply for you and work hard to help you meet your goals. Professors in the program have in-depth professional experiences in the field and extensive teaching experience. With the assistance of a dedicated program-level faculty adviser, you'll be ready to advance your career in business, accounting or finance.
An Online Learning Experience Like No Other
When you join the Carlow family, you get an experienced and compassionate team dedicated to your personal and professional growth. Online learning at Carlow offers the flexibility you need while connecting you to a vibrant, close-knit and supportive community of instructors and learners.
Discover Carlow Online
Frequently Asked Questions
Explore our frequently asked questions for in-depth answers. If you don't find what you're looking for, reach out to us.
Thanks to our generous transfer credit policy allowing you to transfer up to 90 credits, the online accounting degree can be completed in as little as one year.
Carlow offers institutional scholarships to students who are enrolled full time. There are also department scholarships available to accounting students and the PICPA scholarship for graduating seniors. Speak to an enrollment counselor about scholarship opportunities.
Yes. Carlow's online business programs are accredited by the International Accreditation Council for Business Education (IACBE).
Submit an online application, along with transcripts and other required materials. Explore our admissions requirements.
A great feature of our online business program is that you can switch to in-person learning seamlessly if your needs change. Speak to our enrollment counselors about this option.
Our online program prepares you to sit for the CPA exam.
Visit our FAQ page
Sources
*The total estimated tuition is $59,400, not including fees and other expenses. Tuition can vary depending on the number of transfer credits accepted.